Compare quotes and get health insurance in right way
Reliable. Personable. Fast.
Start a fast, free auto insurance quote with yalla policy. We help you find any insurance coverages that are right for you, so you're not paying for anything you don't want!
Facing any problem to get a quote!
Yalla Policy does not compare all providers or policies in the market and not all policies or special offers are available at all times, through all channels or in all areas. 
Not all policies available from our providers are compared by iSelect and due to commercial arrangements and customer circumstances, not all policies compared by iSelect are available to all customers.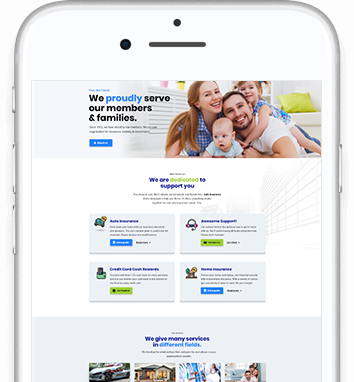 What is a health insurance policy?
A health insurance policy covers medical expenses for illnesses or injuries. A reliable health insurance plan protects you from sudden medical expenses. It reimburses your bills or pays the medical care provider directly on your behalf. A comprehensive medical insurance covers the cost of hospitalisation, daycare procedures, medical care at home (domiciliary hospitalisation), ambulance charges, amongst others.
A health insurance plan helps you stay covered against various diseases. Additionally, it helps you boost tax savings. Under section 80D of the Income Tax Act, 1961, you can claim tax benefits against your health insurance premium.
What are the benefits of a health insurance policy?
A comprehensive health insurance plan in India comes with many advantages.
Covers pre
and post hospitalisation
One of the key benefits of a health insurance policy is that it covers your medical expenses incurred just before and after hospitalisation.
Covers
pre-existing
diseases
A health plan covers you for a pre-existing disease once you have completed the waiting period mentioned in the policy certificate.
Provides cashless treatment
You don't have to worry about arranging cash to pay your hospital bill.Your health insurance company will settle it directly with the hospital.
Lets you
claim tax
benefit
You can claim a tax benefit on health insurance premium under section 80D of the Income Tax Act, 1961.
Covers ambulance expenses
Comprehensive health insurance also pays for your ambulance expenses during a medical emergency.
Provides additional
sum insured
You can enjoy additional sum insured for every claim-free year as per the policy certificate of your health plan.
What risks does your policy cover?
It depends where you live, but standard homeowners insurance policies will typically help pay to repair damage caused by certain risks, or perils, including:
Save money with our money saving offer
Save money on insurance with MoneySavingExpert's guides to health insuranc
Health Insurance premiums have increased
The average cost of Health Insurance Premiums rose by an average of 2.74% on April 1 this year. Increased premiums mean your current policy may no longer be the best value option for your personal circumstances.
Health insurance explained, with Canna Campbell.
Canna Campbell from SugarMamma TV breaks down the essentials of health insurance.
FAQs related to health insurance plans
Still have you any problem for solutions?
For any inquiries relating to my Retail and Leadership Programs or Coaching and Mentoring services feel free to speak to me personally by call us during business hours.